Learn. Grow. Explore...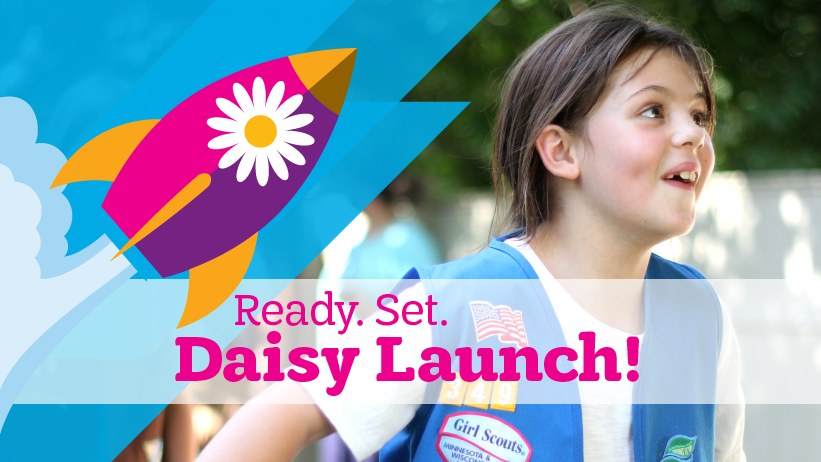 We are thrilled to hear you're excited about joining Girl Scouts!
Daisy Launch is our introductory program for girls entering kindergarten or 1st grade. It's a great way to get your girl started with Girl Scouts, and will familiarize her with the types of activities and adventures she'll encounter as a Daisy.
After all, the sooner your girl begins to realize the power in her potential, the sooner she'll know that there's nothing she can't accomplish—no matter how young or how small she is! 
RSVP HERE: Attend your local Daisy Launch Party! Get to know your new Girl Scout community and make new friends — and who knows? You might just hit it off and decide to start a troop together!
FOR 
Girls entering Kindergarten in the Fall. 




WHAT SHE GETS 

An invitation to a Daisies-Only party                 

Her first earned Girl Scout Daisy fun patch
A monthly summer Daisy by Mail Girl Scout 
Program full of fun, hands-on activity for your girl
Early access to her Girl Scout Daisy troop for fall
Free virtual day camp for daisies in July

WHEN 
Sign up for Daisy Launch today and get an extended membership through September 2021.

COST 
$35 includes all this and her Girl Scout membership through September 2021! Financial aid is available.
Find out more about how to get your girl kindergarten-ready.
Just fill out the form to get started, and we'll be in touch soon!