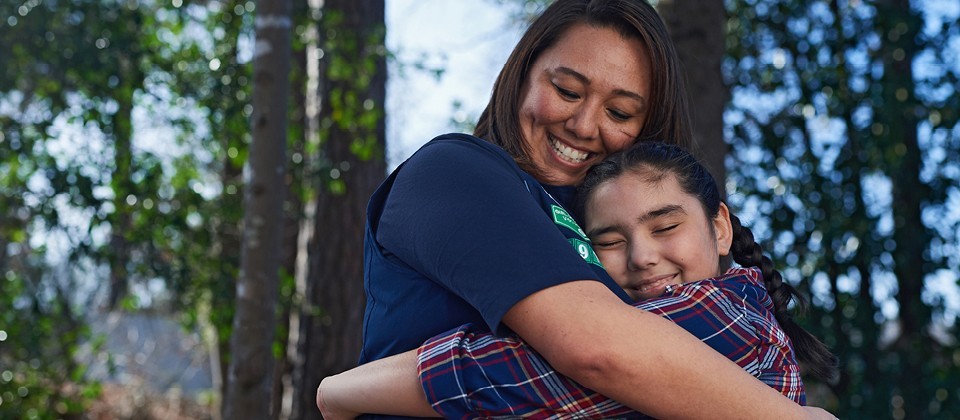 Financial Aid
We are committed to ensuring all girls have the opportunity to participate in Girl Scouts. We make funds available to support girl members or girls seeking membership to Girl Scouts of Northern California by providing supplemental resources beyond a family's ability to pay. 

Financial aid is intended to be a supplement to troop-earned funds—troops are encouraged to facilitate girl-led financial planning for their activities. Financial aid funds are supported by the Opportunity Fund, Girl Scout Cookie Program, and Fall Product Program.
We offer financial aid to cover the following expenses:
 
Annual Membership Registration: Membership dues are $40/year for girls and $25/year for adults.
Uniform: Includes a voucher to our retail shops to purchase a Sash (or Tunic for grades K–1), Girl Scout Membership Pin, and Council ID patch set or Troop Numbers.
Council Programs and Events: The cost of registration for any of our council-run programs and events is listed in our Annual Program Guide and in our online events. Financial aid may be requested for any of our events - unless noted otherwise.
Travel: Financial aid and travel scholarships are available for both Council-Organized Trips and GSUSA Destinations. 
Summer Camp: See our Resident Camp Guide for details on how to request financial aid to help cover the cost of camp.
We're here to help! Email us at customercare@girlscoutslp.org or call 800-955-6032,  Monday–Friday, 9 AM–5 PM.

All deadlines are subject to change and financial aid allocations are subject to availability within Girl Scouts Lakes and Pine's current operating budget.