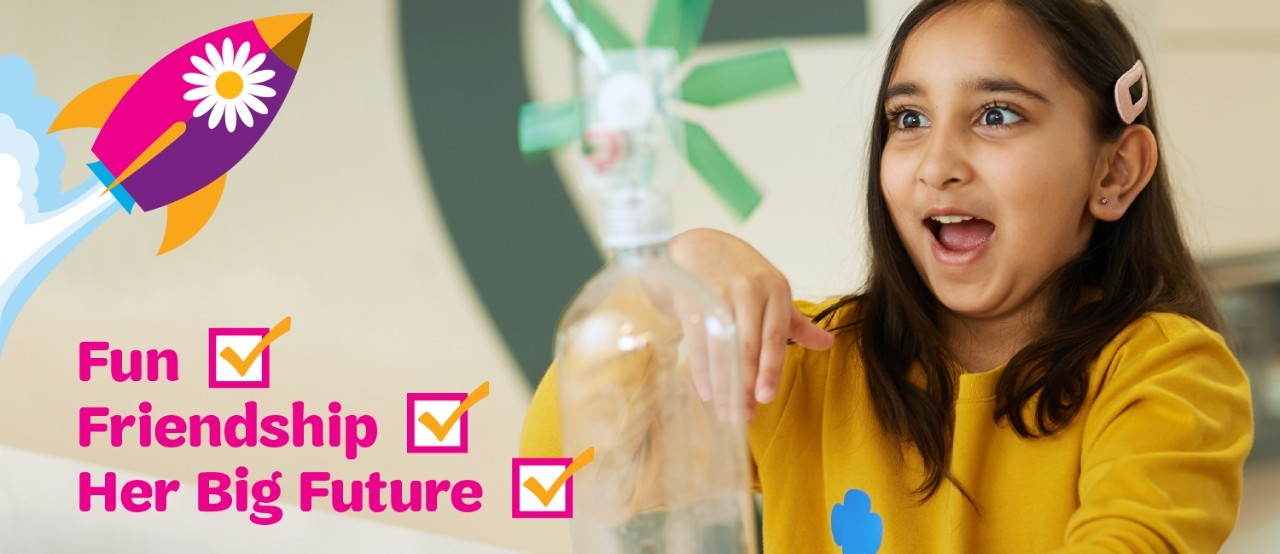 Join Girl Scouts as a Kindergartener
Learn. Grow. Explore. Join as a Girl Scout Daisy!
You want the best for your girl, and so do we. Whether she is just getting ready to enter kindergarten or she's already there, Girl Scouts Daisies can expand her world outside of school.
Girl Scouts gives girls the space to try new things. Through activities, she will learn how to make friends, speak up, and explore new interests.


Raising Awesome Girls
Raising girls to be happy, healthy, and successful is simpler than ever with help from Girl Scouts. As the largest leadership development organization for girls in the United States, we're proud to be a thought leader for all parents raising up the next generation of girls and young women. From knowing how much to help with her homework to navigating sensitive issues in the news with your family, we've got everything you need to raise girls with confidence.