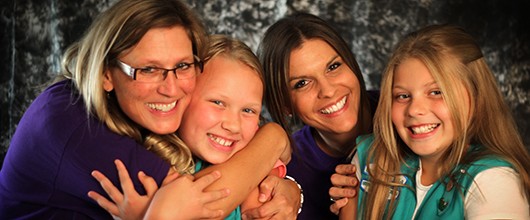 Let's Get Started
Thank you for your interest in volunteering with Girl Scouts – the world's pre-eminent organizations for girls! By sharing your time and talents with girls, you will help them discover new skills and abilities, connect with others, and take action to make the world a better place.
All new volunteers must complete these steps prior to their volunteer appointment and working with girls.

Complete a background check.
Use one of the portal codes below to complete your Background Check Authorization. (You'll need to know the portal code before you click the link).
councilpay 
if you would like the council to pay for the background check
selfpay 
if you are able to pay $1.00 for your background check
Your privacy is important to us. For any concerns regarding the privacy of your personal information please see Asurint's Privacy Policy & Web Site Privacy

Complete the Learning sessions that apply to your volunteer position. 
Learn more about adult learning opportunities on our Learning Development.  
We will send an Appointment Letter (email or regular mail) when steps 1 – 4 are completed and a positive background check has been received.
We are excited to have you join us in helping girls build courage, confidence and character with the Girl Scout Leadership Experience. Enjoy your Girl Scout volunteer adventure!